Buildings comfortable, attractive and secure Cabins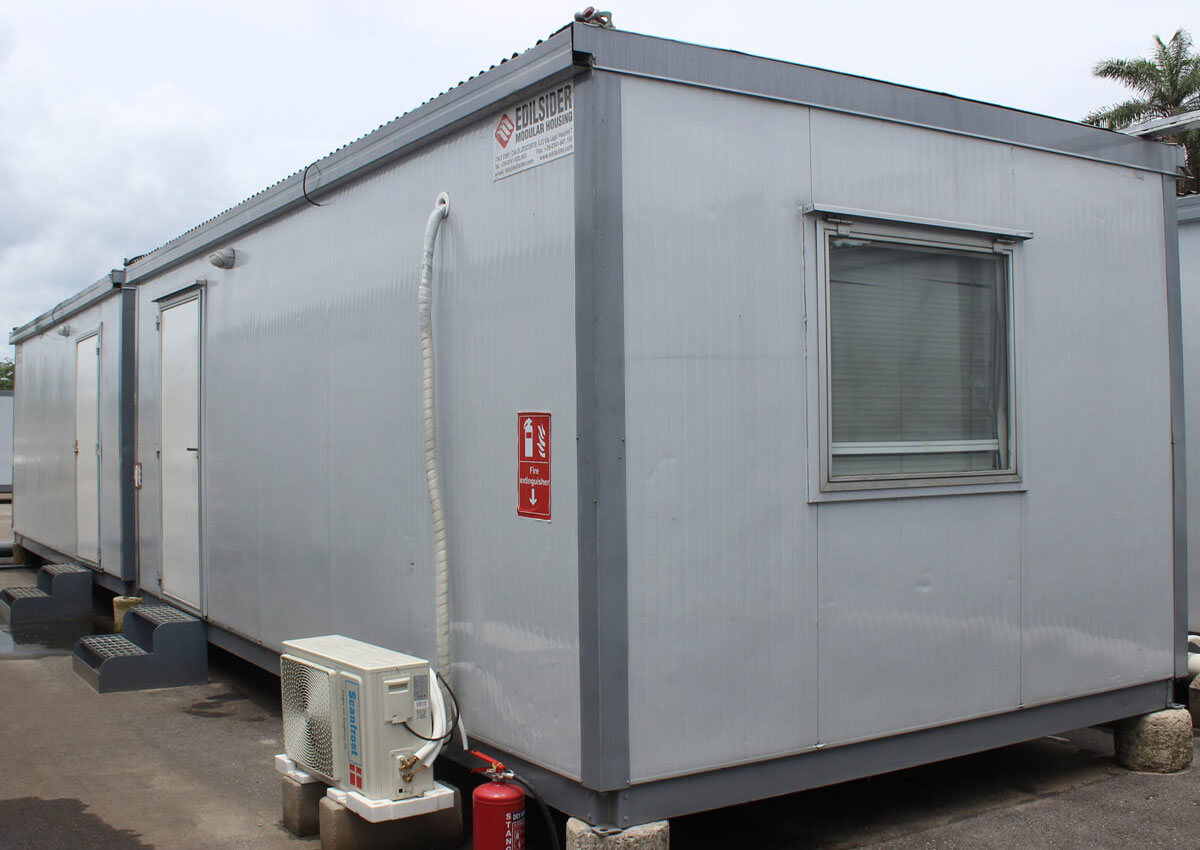 Every construction site requires an office, mess room, canteen and changing room buildings that are comfortable, attractive and versatile, as well as being robust and secure enough to withstand the rigors of busy construction sites.
Our cabins are constructed to meet the highest quality standards and can be configured to fulfil your particular needs. Whether you need a single stand-alone portable office or a multi-storey complex of inter-linked site offices and meeting rooms, we can get it done.
Why use us?
Versatile construction buildings offering the flexibility to create every construction site facility, from site offices and rest rooms and canteens
All-steel buildings, designed to withstand the rigors of even the busiest construction sites
High-security, anti-vandal features provide the highest levels of protection against theft and vandalism
Wide selection of construction site buildings, including toilets and washrooms, available for hire
Buildings can be linked and stacked to create extensive on-site facilities
No matter how many buildings you need, anywhere in the country, we have the resources and expertise to deliver